Did you know?- Wrist
October 8, 2019 | Jane Grainger
Did you know? – Wrist
The wrist is a complex joint joining you hand and forearm. It is made up of two long bones in your forearm (the radius and ulnar) and they articulate with the small bones of the wrist (the carpal bones). There are 8 carpal bones.
The most commonly injured carpal is the scaphoid which is situated at the bottom of the thumb. This is often broken in skiing falls due to the position of the thumb whilst holding a pole.
The carpal bones then articulate with the bones of the hand which are the 5 metacarpal bones.
By having so many small bones and little joints in your wrist and hand, it enables you to have movements in lots of different directions. It also gives you the strength and support to use in many different positions and ways.
Problems can arise in many different areas of the wrist, from bone / joint, muscle, tendon, ligament, nerve. Carpal tunnel, osteoarthritis, tendonitis, trauma etc are just a few examples of problems with see in wrists.
When examining the wrist your physio will also be looking at the elbow, the nerves and will check there are no referral pains.
Treatments often include manual therapy to mobilise the wrist, soft tissue work, strengthening, mobilising exercises, acupuncture, home exercise program.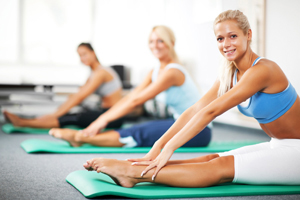 Common conditions we treat:
---

---
News and Information
Keep up to date with the latest news and information from Backtogether Physiotherapy.
Find out more
---
Our Testimonials
I would like to say that the treatment that I received from Jane in Elstead turned my health around completely.
I am very happy because I know that if I have another bout of back trouble I can trust Jane to give me the very best advice and treatment, all at local clinic and reasonably priced.
Thank you very much indeed.
- Fiona Wragge-Morley
View More...
---