Should you be taking NSAID's?
October 8, 2019 | Jane Grainger
Should you be taking NSAID's (e.g. Ibuprofen) for your pain?
We all reach instinctively for pain killers when we have pain or injury, but which ones should we take?
The two main drugs are paracetamol and non steroidal anti-inflamatories (NSAID's e.g. Ibuprofen and Asprin).
Paracetamol is an analgesic (pain killer) and NSAID's are analgesic and anti inflammatory.
Both can have nasty side effects, can be lethal in large doses, and can have severe side effects with long term usage. Both can react badly to other drugs and are prohibited from use by people with certain conditions.
You must check with your GP before taking either.
In recent years there has been a lot of research on NSAID's and it is in this that I am particularly interested and concerned.
The research is demonstrating that NSAID's help to reduce the initial pain and swelling of an injury, but worryingly the evidence suggests this benefit is only short term. NSAID's appear to reduce the healing process.
In research on tendons, muscle and bone, the use of NSAID's have reduced the healing process and therefore the strength of the tissue in the longer term.
This is because NSAID's work by inhibiting the production of prostaglandins. Prostoglandins have many functions, one of which is the perception of pain (hence the reduction of pain when you take NSAID's), but they are also involved in the production of collagen, and interfering with the production of collagen can affect tissue healing.
Inflammation is effectively the healing process. These are the steps the body has to go through to heal the tissue. If we try to stop the process we effect the end healing result. In an acute episode of inflammation e.g. sprained ankle, broken bone or a new injury, we would want the healing process to be allowed to complete all its stages and not reduce the inflammation.
Sometimes we have a situation of chronic inflammation for example arthritis, and in this situation the inflammation is not helpful and you may be given NSAID's to help control the condition. This is a time when NSAID's are very useful.
Summary
If you have a new injury that is going through the healing process – maybe think twice before reaching for the ibuprofen. Consider your options – try ice, massage, gentle exercises first.
Link to a review of a few of the research papers: http://physicaltherapyweb.com/paradigm-shifts-use-of-ice-nsaids-post-acute-soft-tissue-injuries-part-2-of-2/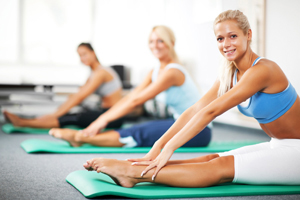 Common conditions we treat:
---

---
News and Information
Keep up to date with the latest news and information from Backtogether Physiotherapy.
Find out more
---
Our Testimonials
I would like to say that the treatment that I received from Jane in Elstead turned my health around completely.
I am very happy because I know that if I have another bout of back trouble I can trust Jane to give me the very best advice and treatment, all at local clinic and reasonably priced.
Thank you very much indeed.
- Fiona Wragge-Morley
View More...
---